The patterns are easily opened and cut with the PlasmaCAM, Torchmate, Samson and DynaTorch.
Other machine owners:
We have provided a sample shelf bracket pattern file for those with other machines who would like to perform a test.
Compatibility:
These patterns are currently being cut on PlasmaCAM, Torchmate, PracticalCNC, DynaTorch,Vicon, Tracker CNC, plasma cutting machines along with Omax water-jet and a wide variety of plasma, laser, water-jet, router and vinyl cutting systems. Also loads in Mach2, winCNC and CAD software programs.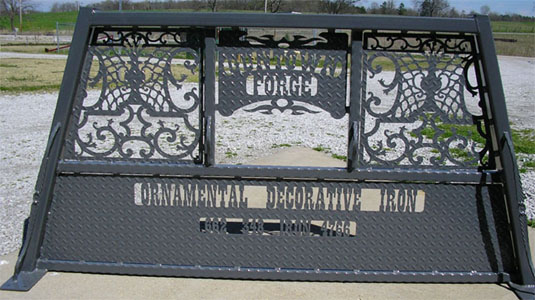 Pic submitted by Howard @ Guntown Forge